International Attractions In Chicago
Situated in the U.S, Chicago holds a place of international importance as a place of commerce and technology.
The city has a huge network of highways and roads.
It is a global city having a large number of universities.
The city is known all over the world for its arts, films, jazz, music, and theater.
The sports teams of Chicago take part in different games and sports.
And the city has Chicago and Calumet Rivers.
Apart from this, there is Lake Michigan here.
There are many parks and public beaches where people like to spend time.
You will find very tall buildings and towers in Chicago.
There are many places to see in this wonderful city.
The 10 Important International Attractions In Chicago Are:
See related, 10 Various Historical & Top Museums In The World
1.) Millenium Park
Millenium Park is a perfect place for art lovers.
Tourists visit the park to see its architecture and landscaping.
People enjoy their time here and attend concerts and festivals.
Crown fountain in this park is known all over the world for its towers that have LED screens.
You must see the shadow reflecting pool.
The Boeing gallery located in the park has sculpture pieces.
If you visit the park, you must enjoy the Segway tour.
2.) The Art Institute of Chicago
The Art Institute of Chicago is a famous institution that has a large collection of artwork.
You will find very ancient art pieces along with the modern artwork of the present age.
People like to see the artifacts collected from different parts of the world.
You can see Japanese prints and design collections in the institute.
Apart from this, you will appreciate the architecture, fragments of buildings and modern art.
3.) Navy Pier
If you visit Chicago, you must see the gardens and parks in the Navy Pier.
You can watch shows in the Chicago Shakespeare Theater.
Do shopping at shops located in this area and enjoy delicious food at the restaurants.
See plants in the indoor botanical garden.
People like to sit on the Ferris wheel in this place.
Parents can take their kids to the Children's Museum.
Festivities are organized in Navy Pier throughout the year.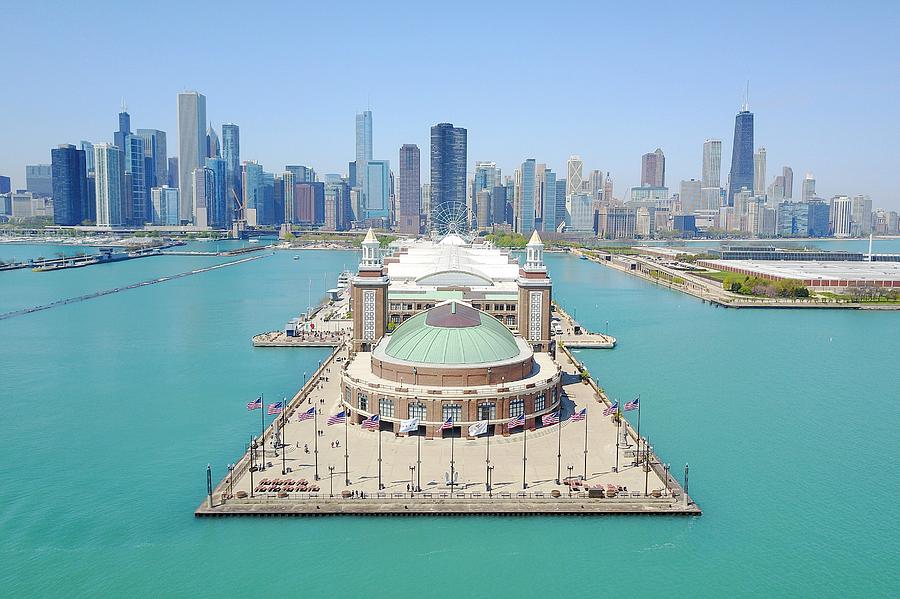 4.) Shedd Aquarium
Shedd Aquarium is a favorite attraction for sea lovers.
It has a large number of habitats where you can see aquatic animals.
You must watch the live animal show.
The aquarium offers a show called Penguin Encounters in which you get to know the penguins.
You can enjoy watching whales, dolphins and sea lions. A huge reef is installed in the aquarium.
Read also, 10 Most Interesting Towns to See in Slovak
5.) Willis Tower
Willis Tower is a building in which you will find an observatory.
People go on top of the tower to get an amazing view at a very great height.
You can watch landmarks of Chicago from this tower along with a single view of four states.
The neighborhood area and metropolis are visible from here.
People like to click photos here for a remembrance.
6.) Judy Istock Butterfly Haven
If you are a nature lover, you must visit the Judy Istock Butterfly Haven.
This is a museum for butterflies. The internal area has windows, trellis, waterfall and benches.
A large number of butterflies fly all over the place.
There are about eighty species of butterflies.
Glass display with butterflies is kept in one of the rooms.
The butterflies camouflage very well.
7.) Buckingham Fountain
Buckingham Fountain is very big and it has a very tall spray going up to the height of a building with fifteen stories.
The water comes out through sea horse structures.
The fountain is situated in Grant Park and its design is made by Edward Bennett.
And the four sea-horse structures in the fountain stand for Chicago's four states.
8.) The Field Museum
The Field Museum is located in a very big area.
It is located along with the Grant Park.
There are displays related to biology and anthropology.
Visitors like to see the fossils from the ancient times in this museum.
You can also see Egyptian mummy here.
The museum is good for knowing the history.
The displays are interactive.
You can also take your kids along with you as it is child-friendly.
9.) American Girl Place
American Girl Place is a very nice place to visit if you have tween girls.
The little girls like to get their doll ready in the doll salon.
You will love to see the dolls with historical themes in this place.
When you are tired from going around, you can enjoy food at the café.
People like to eat meals and enjoy tea here.
You have seen

The

10 Important International Attractions In Chicago
and filled?
Check out this other articles on Esupreme Search and be cited about visiting…